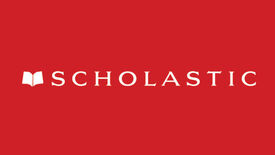 Scholastic (or Scholastic Inc.) is a global book publishing company known for publishing educational materials for schools, teachers, parents and children, and selling and distributing them by mail order and via book clubs and book fairs. It also has the exclusive United States publishing rights to both the Harry Potter and The Hunger Games book series. Scholastic Inc. is the world's largest publisher and distributor of children's books.
Scholastic is the publisher of the historical fiction series, Dear America, and its spin-offs, My Name Is America, The Royal Diaries, and My America. International divisions of Scholastic have also published series based on Dear America, including Dear Canada, I Am Canada, My Story, My Australian Story, and My New Zealand Story.
External links
Edit
Ad blocker interference detected!
Wikia is a free-to-use site that makes money from advertising. We have a modified experience for viewers using ad blockers

Wikia is not accessible if you've made further modifications. Remove the custom ad blocker rule(s) and the page will load as expected.