Welcome to Dear America Wiki.
The Wiki that anyone can edit.
Please look over our policies before editing.
We are currently editing over 566 articles, and 858 files since December 2, 2010.
Welcome to the Wiki!
Browse
How to help
All pages can be edited and you are welcome to join us and contribute to this wiki. Everyone is free to create a new page or edit an existing one. If you have any questions about the wiki or helping out, you can ask one of Dear America Wiki's administrators.
If you are new to wikis, you may want to read the help page.
A list of all help pages can be found in .
If you want to help but you're not sure where to start, try improving the various articles by expanding them.
Another helpful activity would be to check the list of wanted pages for frequently linked-to articles that don't exist yet.
You can find a list of useful templates on .
If you want to experiment with editing a wiki, please do it in a sandbox, not in articles.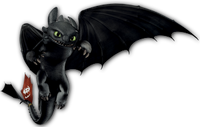 Children's Literature
Go to these sites for info or for help with your own wiki!
Alice's Adventures in Wonderland • Amulet • Anne of Green Gables • The Chronicles of Narnia • Dear America • Goosebumps • Guardians of Ga'Hoole • Harry Potter • How to Train Your Dragon • Little House on the Prairie • Miss Peregrine's Home for Peculiar Children • Oz • The Polar Express • The Railway Series • Septimus Heap/ToddHunter Moon • Tracy Beaker • The Underland Chronicles • The Unwanteds Series • Wings of Fire
Want your community included? See how!

Ad blocker interference detected!
Wikia is a free-to-use site that makes money from advertising. We have a modified experience for viewers using ad blockers

Wikia is not accessible if you've made further modifications. Remove the custom ad blocker rule(s) and the page will load as expected.